FIFA World Cup: Netherlands lost sweat in defeating Senegal, African champion lacked Khali Sadio Mane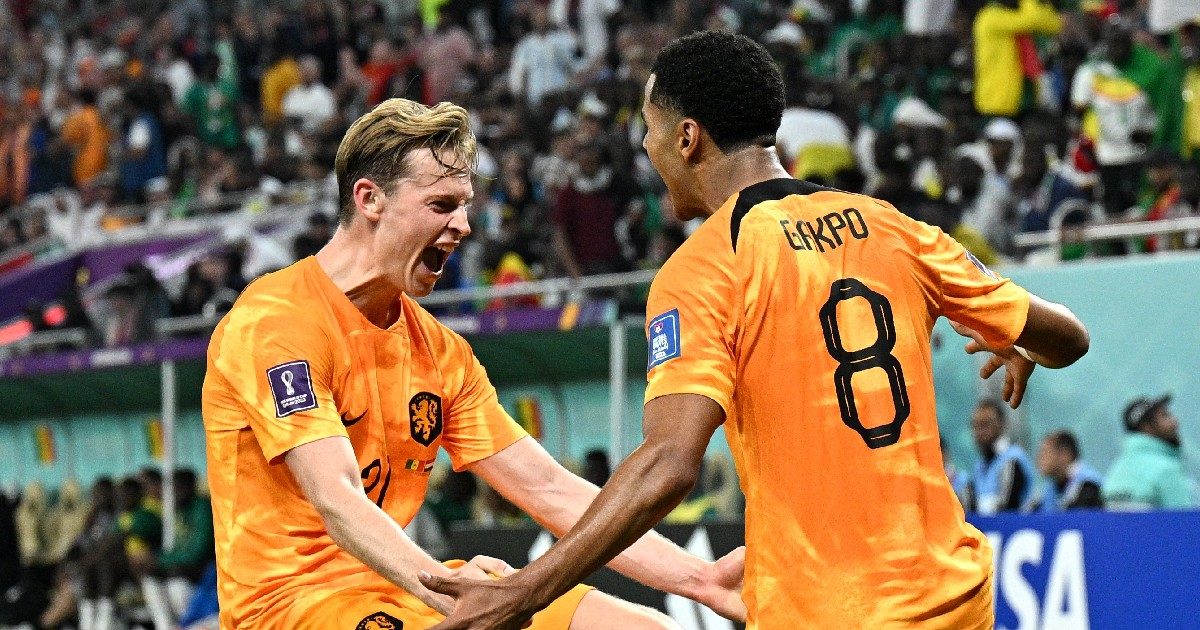 highlights
Senegal tried to equalize the Netherlands' score in the last minutes of the match but failed
In the 87th minute of the match, Pape Gueye tried to send the ball to the goal for Senegal, but failed.
Netherlands goalkeeper Andries Knoppert bends down to catch the ball and make a save
Doha. The Netherlands defeated Senegal 2-0 in the second match played on Monday in the Qatar Football World Cup 2022. In the 84th minute of the match, Kodi Gekpo from the Netherlands side scored the first goal for the Netherlands by taking the ball into the goal.
Senegal tried to equalize the Netherlands' score in the last minutes of the match but failed. In the 87th minute of the match, Pape Gueye tried to send the ball into the goal for Senegal, but Netherlands goalkeeper Andries Knoppert bent down and caught the ball and saved the goal. In extra time, the Netherlands scored one more goal. This goal happened in the last minute of the match.
Sadio Mane's absence was clearly visible
In the final moments of the match, Klaasen scored the ball directly into the goal, surprising the Senegalese goalkeeper. The Netherlands is playing in the World Cup finals since 2014, while Senegal is the African champion. Sadio Mane, the key player of Senegal, was ruled out of the match due to injury. The lack of Mane playing for Bayern Munich was clearly visible in the match.
Bengal family is 'victim' of Lionel Messi's magic, Argentina fan club made tea shop
Cristiano Ronaldo dominates Instagram, the world's first person with 500 million followers; Know where is Virat Kohli?
Senegal stopped the match for 83 minutes
The score was 0-1 at the end of 90 minutes of the match. Eight extra minutes were later added to the game. Klaasen doubled the team's lead in stoppage time (90+8 minutes). Earlier, the stadium was filled with traditional Senegalese drumbeats and cheers from the spectators as the African team, in the absence of front-line legend Sadio Mane, thrashed a formidable Netherlands for the first 83 minutes. had stopped.
Senegal's forward line brought many attacks to the Netherlands but goalkeeper Andries Knoppert made three brilliant saves in his first match for the national team. The previous match was one sided. The England team easily defeated Iran 6-2.
First read breaking news in Hindi ErangpurCityNews| Read today's latest news, live news updates, most reliable Hindi news website ErangpurCityNews.
Tags: Cristiano Ronaldo, Doha, Fifa World Cup 2022, Lionel Messi, Qatar
FIRST PUBLISHED :
November 22, 2022, 00:47 IST

#FIFA #World #Cup #Netherlands #lost #sweat #defeating #Senegal #African #champion #lacked #Khali #Sadio #Mane