FIFA World Cup 2022: What is the 'One Love' armband controversy all about? Why captains of 10 countries are adamant to wear it, know everything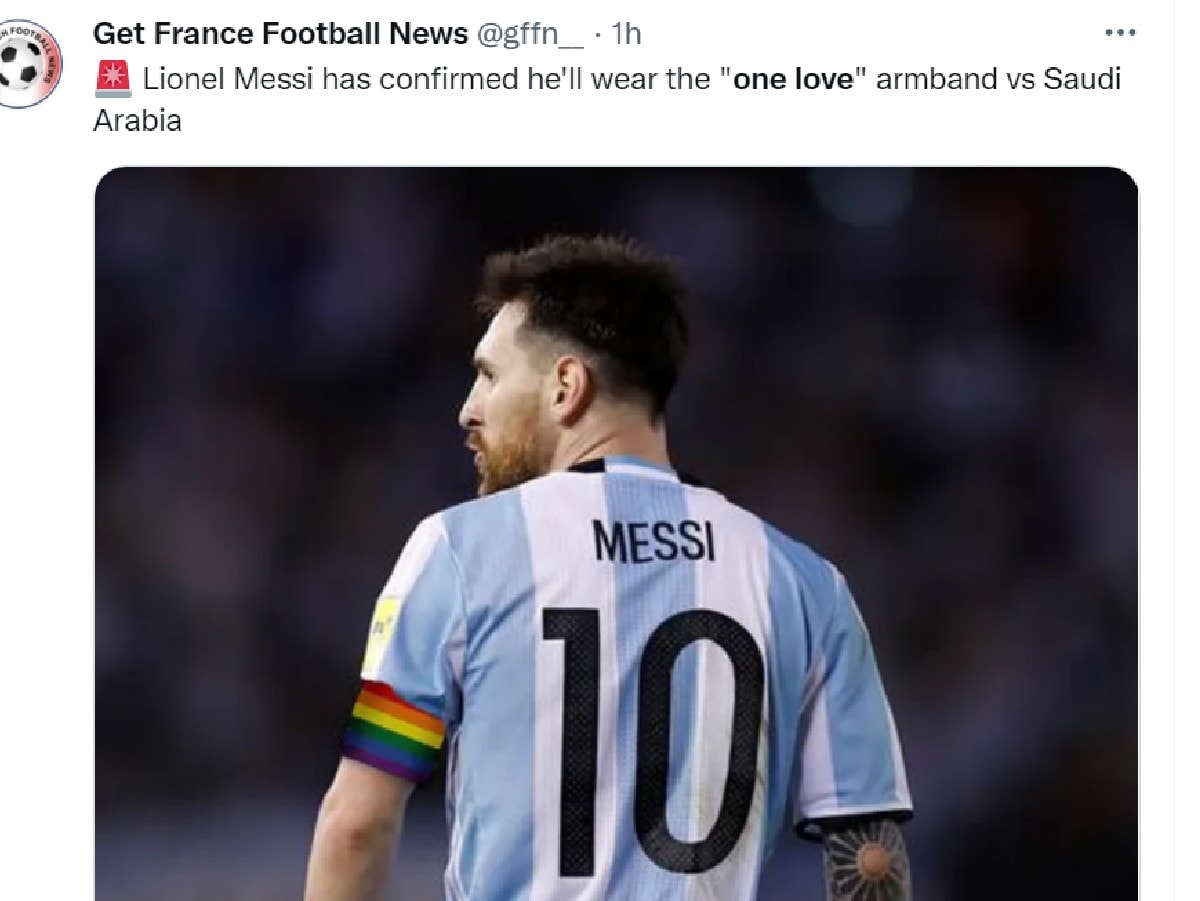 highlights
Captains of 10 European countries wanted to wear 'One Love' armbands at the FIFA World Cup
FIFA threatens captains with sanctions if he goes ahead with it
The 'One Love' armband is a rainbow-themed band in support of the LGBTQ community
New Delhi. The FIFA World Cup 2022 has started in the hosting of Qatar. This time there are many restrictions in the World Cup due to which not only the spectators but also the players and their teams are angry. Captains of about 10 countries including Germany, England, Netherlands are strongly objecting to one restriction of FIFA and that is the ban on wearing 'One Love' armbands. But the players of European countries have expressed strong objection to this and the captains of 10 countries are wearing One Love Band during the game.
Captains of many other countries, including Germany captain and goalkeeper Manuel Neuer, England captain Harry Kane, are opposing the wearing of official 'armband' by FIFA for captains in World Cup matches. Under this rule, captains will be allowed to wear only 'armband' (band worn on the arm) with the selected 'slogan'. Germany captain Manuel Neuer says he is ready to pay the fine, but will wear the One Love armband. The same news is also coming that Argentina's star footballer Lionel Messi will also play against Saudi Arabia wearing One Love Band.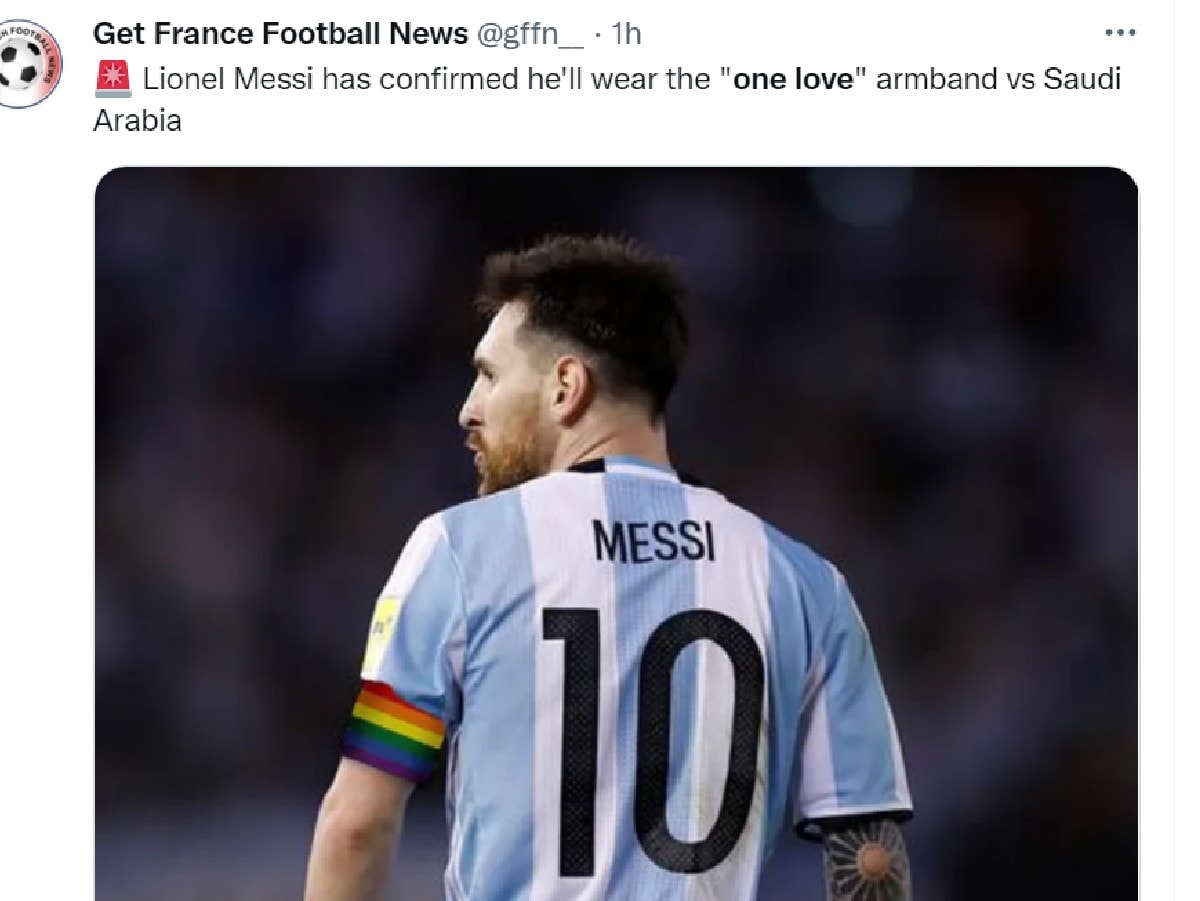 Netherland players wore bands
Now the controversy about this is increasing, yesterday in the match against Senegal, all the players including the captain of Netherlands were wearing One Love armband. Netherlands won this match 2-0. Later, one of the team's Martin the Roon wrote, "One love victory, what a start…" Actually, according to FIFA World Cup rules, the captain's 'armband' has to be authorized by FIFA and FIFA is the only arm band teams. Will provide to
Not only this, when Alex Scott, a BBC sports presenter, reached the ground wearing One Love armband, her courage was highly appreciated and she kept trending on social media. However, he has also been issued a warning by FIFA.
BBC sports commentator Alex Scott at an event wearing the One Love band. (Twitter Screengrab)
FIFA threatens to ban
FIFA has threatened teams with sporting sanctions if they decide to wear 'One Love' armbands. Various reports suggested that captains would be instructed and shown a yellow card at kick-off if they did not wear specially designed captain's bands by FIFA.
Around 10 captains of European teams, including Harry Kane and Virgil van Dijk, had decided to wear armbands in Qatar to show solidarity with the LGBTQ community, but FIFA's radical decision just hours before the start of the tournament prompted teams to reconsider the decision. forced to.
Target of 100 goals in front of Lionel Messi in FIFA World Cup, only one footballer has done this feat
Cristiano Ronaldo dominates Instagram, the world's first person with 500 million followers; Know where is Virat Kohli?
One Love Armband is a symbol of love for the LGBTQ community
The 'One Love' armband was created by football teams to spread love and create awareness about the cause of the LGBTQ community. With homosexuality being illegal in FIFA World Cup host country Qatar, the teams decided to protest the draconian law with armbands during the football tournament. The 'One Love' armband is a rainbow colored band, chosen to bring the issue into limelight before a global audience.
FIFA regulations state that no political or religious slogans and statements should be displayed on any equipment worn by players. It has been clearly stated by FIFA that during FIFA events like the World Cup, captains should wear only armbands provided by FIFA. Most of the teams went against this and said in their statement that they are ready to accept the fine and such game bans were not acceptable.
FIFA has given captains of all 32 teams the option of wearing armbands that feature slogans promoting social causes such as 'football unites the world' and 'share the meal' and are part of a United Nations-backed campaign.
First read breaking news in Hindi ErangpurCityNews| Read today's latest news, live news updates, most reliable Hindi news website ErangpurCityNews.
Tags: Cristiano Ronaldo, Doha, Fifa World Cup 2022, football news, Lionel Messi, Qatar
FIRST PUBLISHED :
November 22, 2022, 16:56 IST

#FIFA #World #Cup #Love #armband #controversy #captains #countries #adamant #wear