Movie Review Bheed:
Director Anubhav Sinha's film 'Bheed' has been released in theatres. Since 2018, the kind of change that Anubhav Sinha has made in his directorial attitude is visible in each of his films. First 'Mulk', then 'Thappad', 'Article 15', 'Anek' and now his film has come 'Bheed'. In March 2020, there was a lockdown in India, which forced lakhs of urban laborers to migrate. In this tragedy of the Corona period, this story of going to the homes of laborers and people who were scared of the lockdown has been presented on the screen by stars like Rajkumar Rao, Ashutosh Rana, Bhumi Pednekar, Kritika Kamra, Dia Mirza.
Talking about the story, this film is about a day of lockdown announced in the country on 24 March. Lockdown was such an event, which had never been seen before in the country. The bustling cities suddenly came to a halt and people were advised to stay in their homes. but in such Suddenly lakhs of migrant laborers who had come to the cities to earn bread came out on the streets. If the city is closed then the employment is closed and if the employment is closed then the bread is closed. People who were scared of this bandh had to go to their homes, but the lockdown sealed the 'border' in the country itself. Neither buses were running, nor trains nor anything else. In such a situation, people started traveling for miles on foot. These people who left the cities reach the Tezpur border where the police have set up a checkpost. Whatsapp and Facebook are telling these people that a special meeting of senior officials is being held for them. While the officers tell them that no meeting is taking place. These people have no food, no shelter, no water and no peace. Surya Kumar Singh Tikas (Rajkumar Rao) is in charge of this check post. This film is the story of a day's incident that happened at this check post.
A mall stands on the edge of a dusty road with the slogan of Shining India and in front of it is the kutcha road, on which hundreds of people are standing in the hope of moving forward. In the story, this contradiction of the society has been shown without saying much, just through the atmosphere. When 'Bheed' starts, it shakes you from its very first scene. The laborers walking on the tracks to go home, take their families and fall asleep on the tracks thinking that trains are no longer running. But then the train crushes these wandering laborers. This scene gives goosebumps without showing anything. But after this the story goes on and looks like a story. In fact, more than the characters in the film, when the faces of these migrant laborers are shown in between, they make a deeper impact on the mind.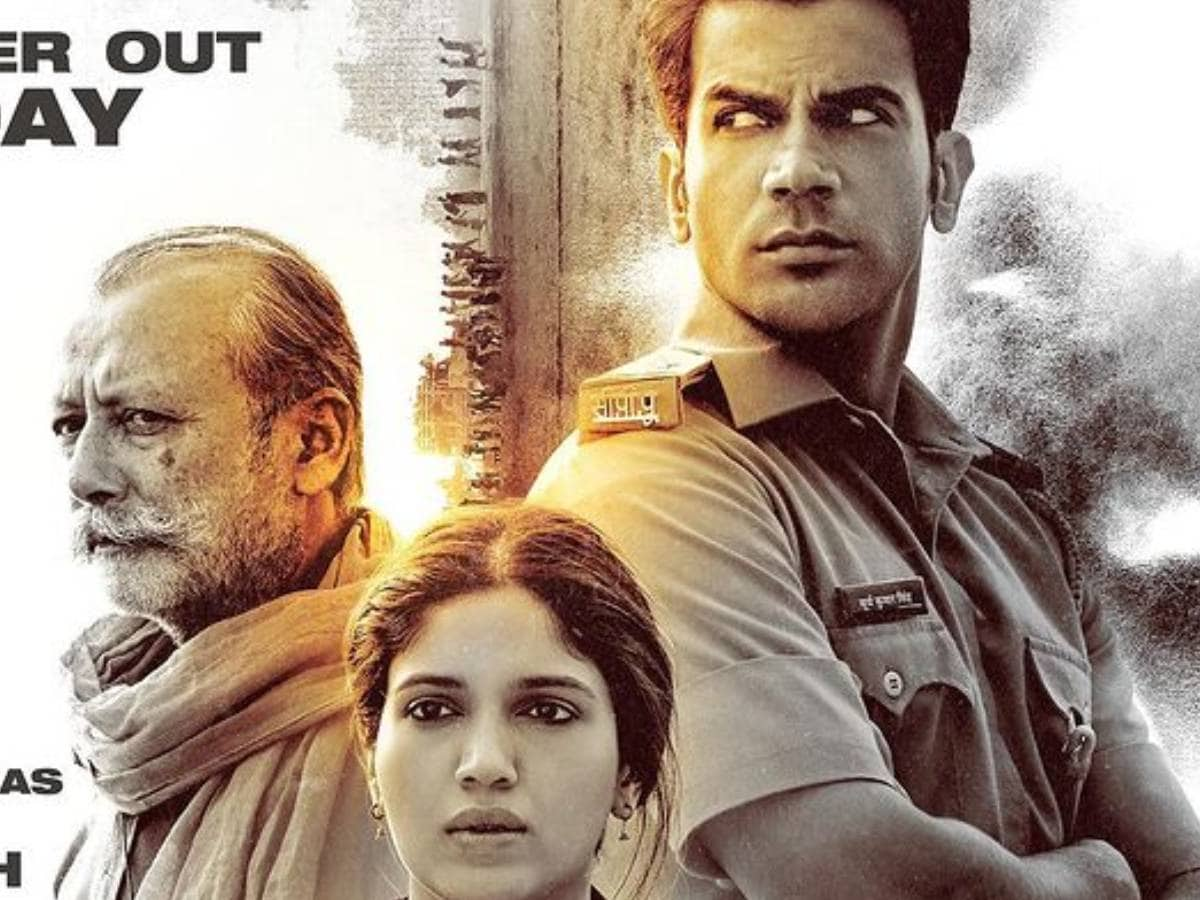 The film 'Bheed' released in theaters on 24 March.
Anubhav Sinha has earlier told stories like 'Mulk' and 'Thappad' in which every scene, every dialogue keeps you hooked to the plot. But the crowd does not live up to that scale. In this story, you will feel again and again that 'cast conflict' has been shown keeping the lockdown and corona virus in the background. There is no problem in this, but when the film is promoted by linking it with a tragedy like lockdown, then this tasteless sherbet of the story spoils the taste of your mouth.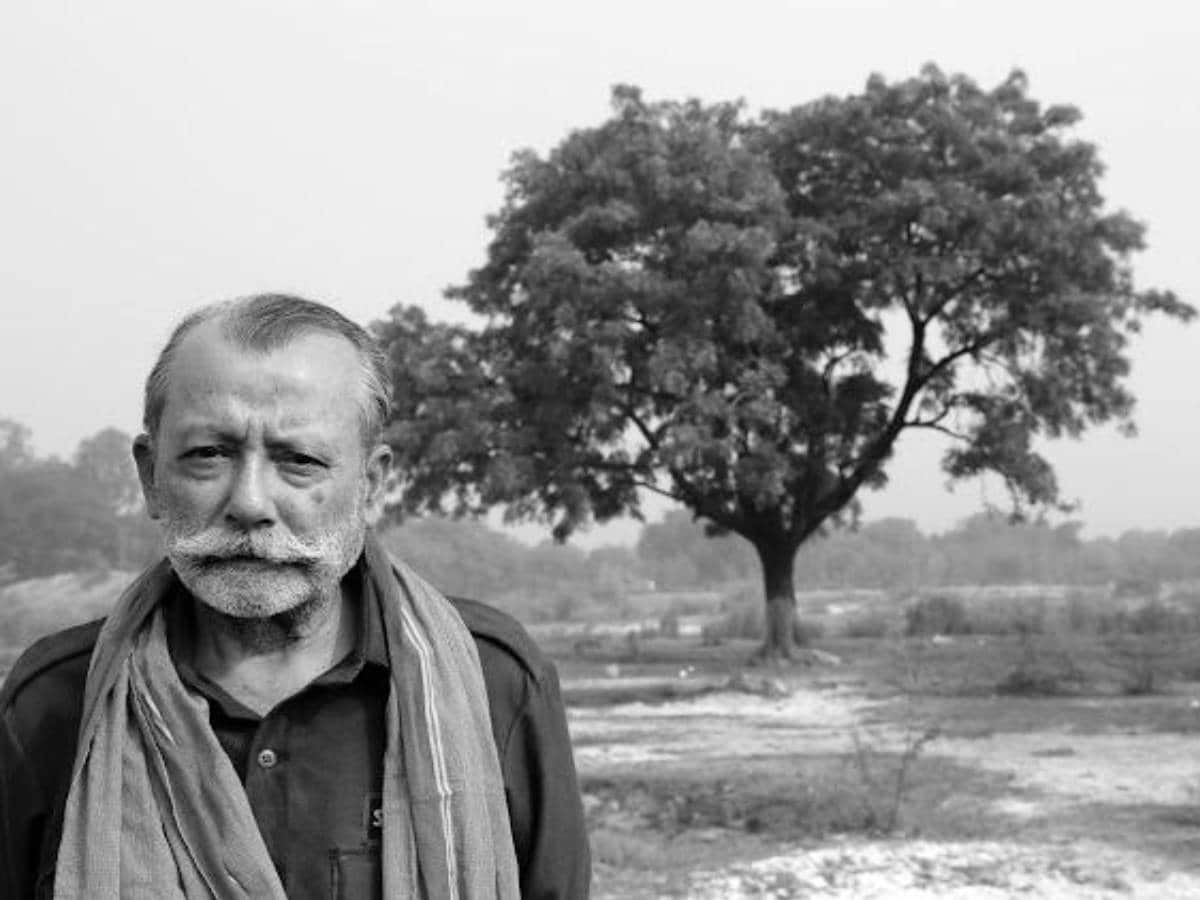 Pankaj Kapoor has done a great job in the film.
Many characters of the story seem to give knowledge instead of normal dialogue. Although Dia Mirza, who has become a fortune lady, has beautifully spoken dialogues like 'In logon ki immunity hum sheher walo se jyada achhi hoti hai', they are worth appreciating. Seeing the subtle way in which the characters of Ashutosh Rana and Dia Mirza keep their point, you do not get the feeling of 'acting is happening' anywhere. Talking about acting, the performances of Rajkumar Rao and Pankaj Kapur have proved time and again why they show the best actors. From arranging a bus for his people on the phone in the opening scene of the film to asking for food for his family at the end, the change that you will see in Pankaj Kapur's character from despair and helplessness, this whole scale in itself. I have an acting class.
Dia Mirza is playing the role of a woman in this film who is bringing her daughter back from the hostel.
Anubhav Sinha has teamed up with brilliant actors to make a loose film this time, which proves to be inferior when compared to his own old work. 2.5 stars to this film from my side.
detailed rating
| | | |
| --- | --- | --- |
| Story | , | |
| screenpl | , | |
| direction | , | |
| music | , | |
First read breaking news in Hindi ErangpurCityNews| Read today's latest news, live news updates, most reliable Hindi news website ErangpurCityNews.
Tags: anubhav sinha, Bhumi Pednekar, movie review, Rajkumar Rao
FIRST PUBLISHED : March 24, 2023, 17:12 IST
#Bheed #Movie #Review #Caste #equation #tragedy #lockdown #mob #Anubhav #Sinha #Mulk