Dharmendra B'day: 'Hee Man' also gets angry tremendously, making fun of Dharmendra cost Rajkumar dear!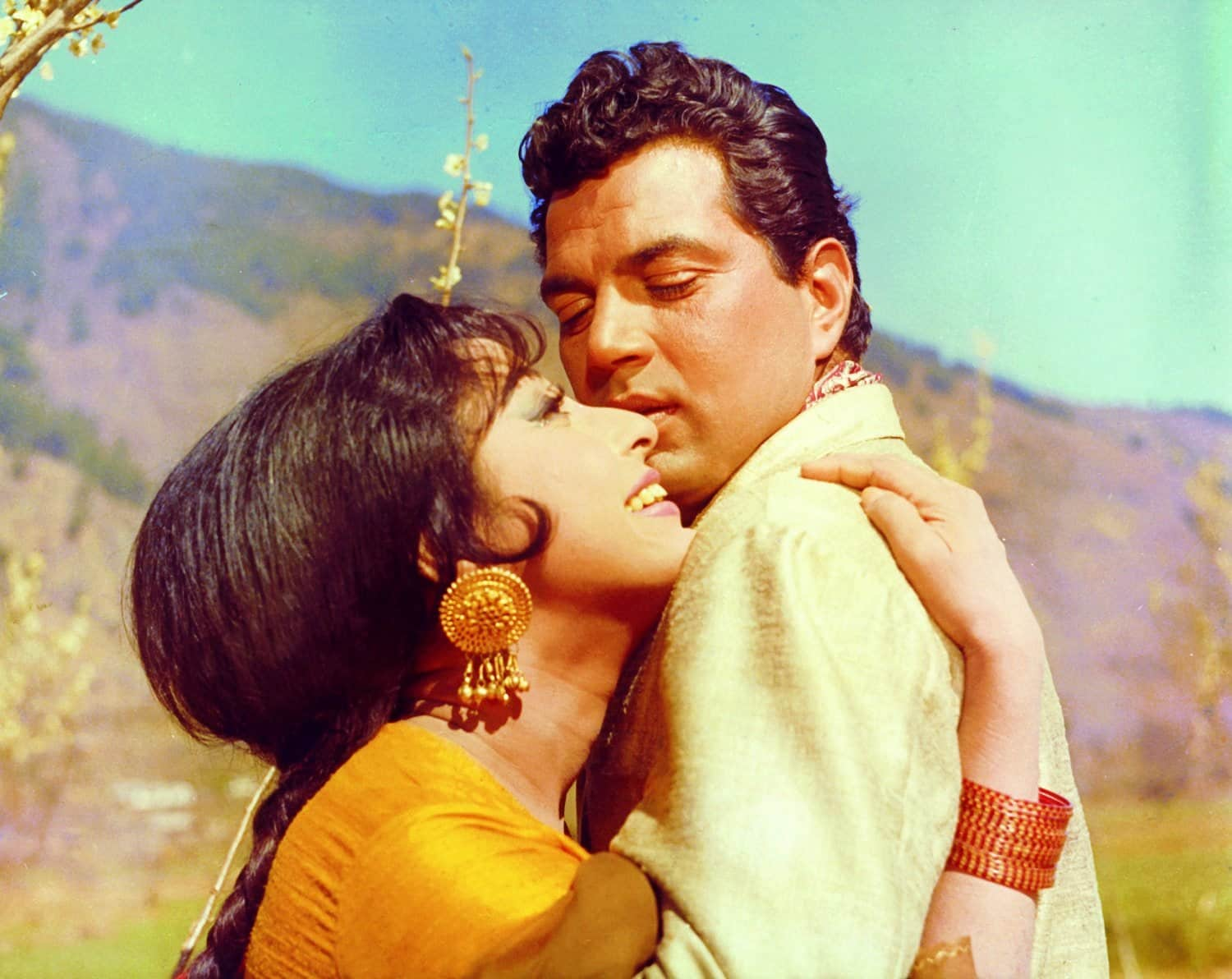 Mumbai: Dharmendra
The full name of the famous actor is Dharam Singh Deol. Born in a Jat Sikh family on December 8, 1935 in Sahnewal village of Ludhiana district of Punjab, Dharmendra's childhood was spent in the village. Dharmendra is a successful Bollywood actor, who worked in about 300 films in 5 decades. Dharmendra also played the lead role, when he started getting older, he started playing the character. Filmfare Life Time Achievement Award has also been received for commendable contribution to Hindi cinema. Let's tell on Dharmendra's birthday, some stories related to his life.
Dharmendra, known in the film industry as 'Hee Man', had come to Mumbai as the winner of Filmfare Magazine's new talent award organized at the national level, although the film for which he came from Punjab to Mumbai was never made. Due to this, Dharmendra had to struggle for a long time in Mumbai. In 1960, Dharmendra got work for the first time in the film 'Dil Bhi Tera Hum Bhi Tere' by Arjun Hingorani. Slowly, after struggling for a few years, Dharmendra became so famous that he became the heartbeat of the youth. Dharmendra is a lively actor whose fan following is tremendous. Dharmendra, who is attached to the fans, always happy and a person of natural instinct, gets angry as well, only those who have seen during the shooting of the film 'Kajal' can understand this.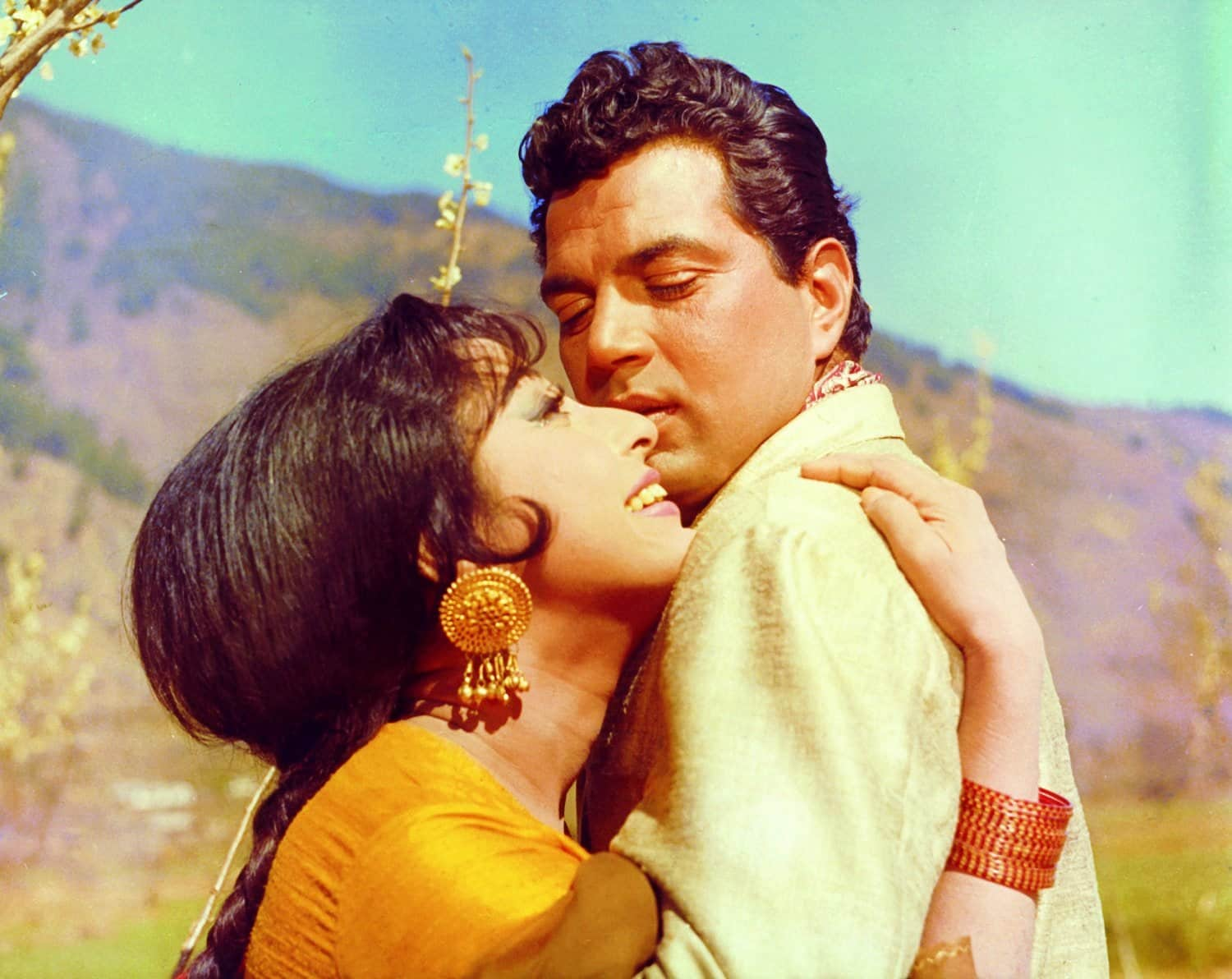 Dharmendra with Mala Sinha, a scene from a film shoot. (Photo courtesy: Twitter Bombay Basanti)
Dharmendra and Rajkumar were in 'Kajal'
Actually Dharmendra had worked in Pannalal Maheshwari's film 'Kajal' in the year 1965. This film was directed by Ram Maheshwari. Based on Gulshan Nanda's novel 'Madhavi', stars like Rajkumar, Meena Kumari, Helen worked with Dharmendra in this film. When this film was released, it was a huge hit. During the shooting of this film, an incident took place which was discussed a lot during that period.
Rajkumar made fun of Dharmendra a lot
This was the same period when Dharmendra was struggling to make his place in Hindi cinema, while Rajkumar was a famous actor. According to media reports, the shooting of the film started and when Dharmendra came on the film set, Rajkumar, forced by his habit, started making fun of him. Looking at Dharmendra's physique, Rajkumar said, 'Which wrestler did he bring, whether he wants to get acting done or wrestling. Dharmendra felt bad after hearing this but remained silent. But Rajkumar did not agree to this much, ridiculed a lot, then young Dharmendra's blood boiled. Despite his anger, he refused before doing so considering the prince. But Rajkumar was a Rajkumar, even then when he did not agree, in anger Dharmendra grabbed Rajkumar's collar.
The people present on the set were stunned
Seeing this, all the people present on the set of the film were shocked. Rajkumar took it as an insult and left the set of the film in a fit of anger. However, later the film was completed by these people and the film did a great job at the box office. Later, there was a good friendship between the two actors, but Dharmendra considers him an arrogant actor.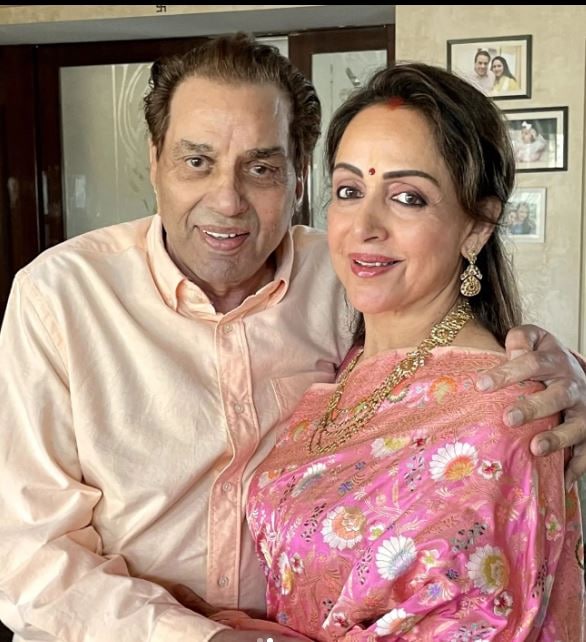 Dharmendra with Hema Malini. (Photo courtesy: dreamgirlhemamalini/Instagram)
Dharmendra has a happy family
Talking about Dharmendra's personal life, he got married to Prakash Kaur in the year 1954 at just 19 years. Prakash and Dharmendra have four children. Sons Sunny Deol, Bobby Deol, daughters Vijeta and Ajita. After becoming a part of the film industry, Dharmendra fell in love with Hema Malini and got married to Hema in 1980. They have two daughters Esha Deol and Ahana Deol.
First read breaking news in Hindi ErangpurCityNews| Read today's latest news, live news updates, most reliable Hindi news website ErangpurCityNews.
Tags: Bollywood Birthday, Dharmendra, Entertainment Throwback
FIRST PUBLISHED : December 08, 2022, 07:00 IST

#Dharmendra #Bday #Hee #Man #angry #tremendously #making #fun #Dharmendra #cost #Rajkumar #dear